LiIon 18650 battery comparison



I have made a new battery test: 18650 battery test 2011. A 2012 test can be found here

The name 18650 means that the battery has a diameter of 18mm and is 65mm long, but when a protection circuit is added the battery will be a few mm longer. How much longer will depend on the actual protection circuit and how it is mounted.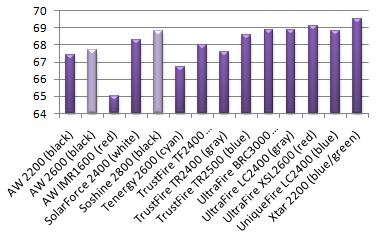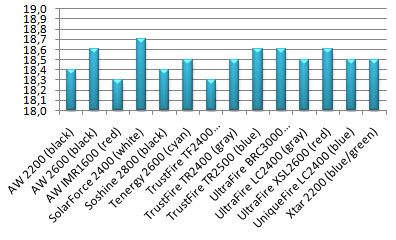 These graphs show the size of the batteries. The length is from top of battery to bottom of battery, measured on the most protruding parts. With the diameter I have tried finding the largest diameter (The batteries are not completly circular).
Some of the batteries are flat top, what this means is explained here: Battery, button or flat top

For more information about how a protected battery is build see The Anatomy of a Protected Battery.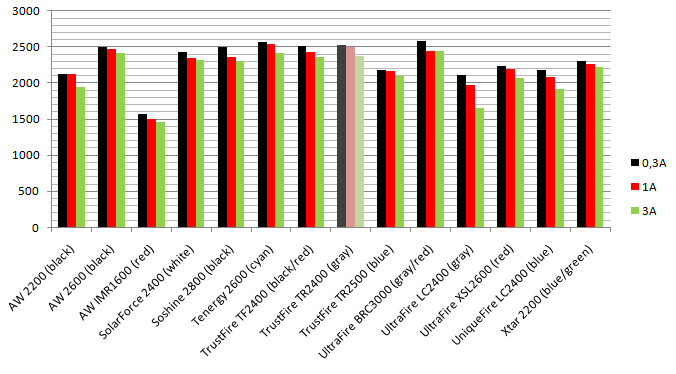 This graph shows the measured capacity for each battery with different loads. One thing to note is that many manufactures overstates their capacity.
Note: I have used multiple batteries from each manufacturer and multiple chargers, i.e. the different runs for the same type battery might not be directly comparable (As in same battery and exactly same charge condition).
Note: TrustFire TR2400 (gray) is very variable in capacity.

On the graph, the black trace is 0.3A, red is 1A and green is 3A discharge current.





AW 2200 (Black)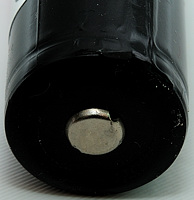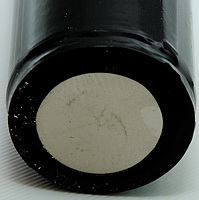 This battery has protection.
Size: diameter: 18.4mm, length: 67.4mm
The minus pole has a metal protection.
Source: AW, Sep 2009




AW 2600 (Black)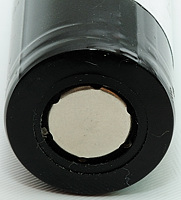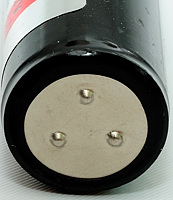 This battery has protection.
This battery is a flat top battery and will only work in equipment with a raised plus pole. Two batteries placed in series will connect (Not all flat tops will do this).
Size: diameter: 18.6mm, length: 67.7mm
The minus pole has a metal protection.
Source: AW, Nov 2009





AW IMR1600 (Red)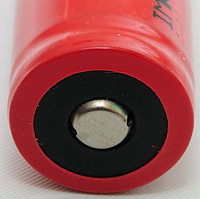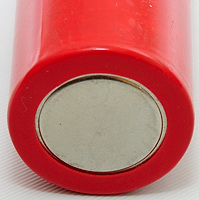 This battery uses IMR (LiMn) chemistry and does not have or need a protection circuit.
Size: diameter: 18.3mm, length: 65mm
The minus pole has a metal protection.
Source: AW, 2009



SolarForce 2400 (White)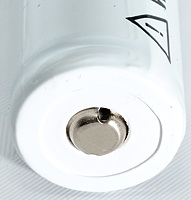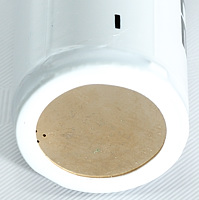 This battery has protection.
Size: diameter: 18.7mm (Mostly 18.4, but it has a bump), length: 68.3mm
Source: SBFL, Feb 2010




Soshine 2800 (Black)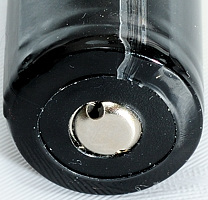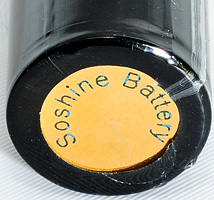 This battery has protection.
Size: diameter: 18.4mm, length: 68.8mm
The minus pole is the copper on the protection pcb.
Source: DX:28678, Jan 2010





Tenergy 2600 (Cyan)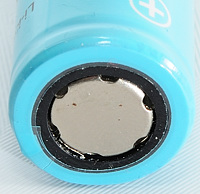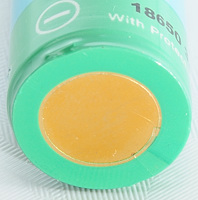 This battery has protection.
This battery is a flat top battery and will only work in equipment with a raised plus pole.
Size: diameter: 18.4mm, length: 66.7mm
The minus pole is the copper on the protection pcb.
Source: BJ, Jan 2010





TrustFire TF2400 (black/red)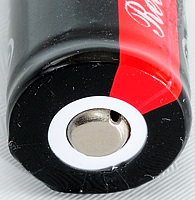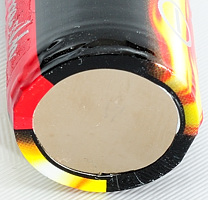 This battery has protection.
Size: diameter: 18.3mm, length: 68mm
The minus pole is the copper on the protection pcb.
Source: DX:20392, Jan 2010





TrustFire TR2400 (Gray)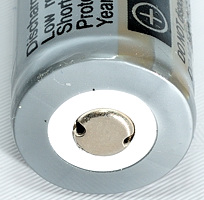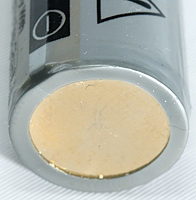 This battery is either one of the good or one of the worst batteries, depending on how lucky you are. The blue trace is a 1 amp trace of a bad battery.

This battery has protection.
Size: diameter: 18.5mm, length: 67.6mm
Source: DX:5776, Jan 2010





TrustFire TR2500 (Blue)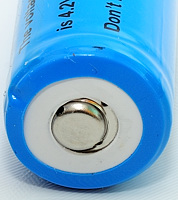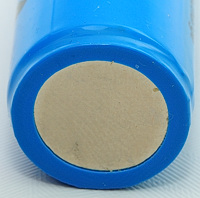 This battery has protection.
Size: diameter: 18.6mm, length: 68.9mm
The minus pole has a metal protection.
Source: DX:5790, Dec 2009





UltraFire BRC3000 (gray/red)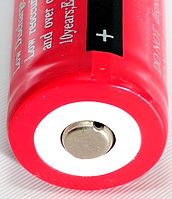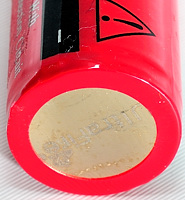 This battery has protection.
Size: diameter: 18.6mm, length: 68.0mm
The minus pole is the copper on the protection pcb.
Source: DX:21474, mar 2010





UltraFire LC2400 (Gray)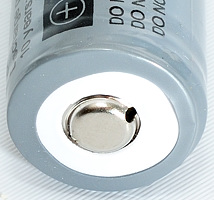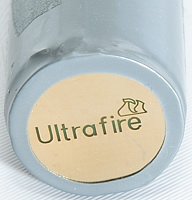 This battery has protection.
Size: diameter: 18.5mm, length: 68.9mm
The minus pole is the copper on the protection pcb.
Source: DX:19624, Jan 2010





UltraFire XSL2600 (Red)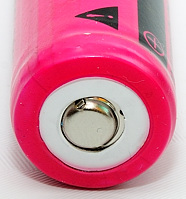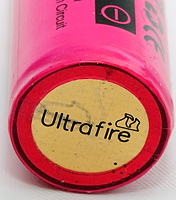 This battery has protection.
Size: diameter: 18.6mm, length: 69.1mm
The minus pole is the copper on the protection pcb.
Source: DX:28677, Dec 2009





UniqueFire LC2400 (Blue)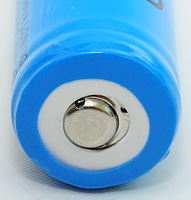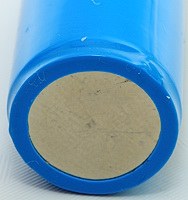 This battery has protection.
Size: diameter: 18.5mm, length: 68.8mm
The minus pole has a metal protection.
Source: DX:29031, Dec 2009





Xtar 2200 (Blue/green)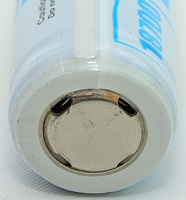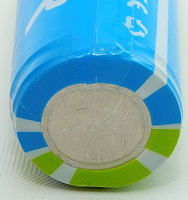 Note: These batteries are named 18700, not 18650.
This battery has protection.
Size: diameter: 18.5mm, length: 69.5mm
The minus pole has a metal protection.
Source: Xtar, Dec 2009



Notes


Source:
DX: Dealextreme
BJ: BatteryJunction
AW: AW on cpf
SBFL: SBFlashlights